The Top 8 Frequently Asked Questions About Our Furniture Assembly Services
When you think about hiring a professional furniture assembler to put together your furniture, it is not uncommon to have tons of questions. From finding out what types of furniture assembly services are available to what types of furniture can be assembled, we want to share with you some of our top frequently asked questions and their answers.
Question #1: What types of residential furniture assembly can you do?
Answer #1: Our professional furniture assemblers can but together flat-pack furniture, IKEA furniture, kitchen and bathroom cabinets and countertops, patio furniture, playground equipment, and so on. We also can assemble complex furniture pieces like murphy beds, wardrobes, home office cubicles, and more.
Question #2: Do you install HD TV wall mounts?
Answer #2: Yes, our professional furniture assemblers can install HD TV wall mounts. We have lots of knowledge when it comes to mounting TVs on the wall, like knowing how to find the studs, what size TV mount is needed, weight considerations of the TV, and prime viewing placement.
Question #3: What if I start putting together my furniture and get stuck? Will you still help?
Answer #3: Absolutely! We understand that some people want to try and DIY furniture assembly. If you get stuck or frustrated because things aren't going together how they should, it is better to walk away and call us for help. Otherwise, you might damage the furniture.
Question #4: I am DIY renovating my kitchen or bathroom. Do you install cabinets and countertops?
Answer #4: Yes, we can install your cabinets and countertop and assemble them for you. Just make sure you have all the pieces you need ahead of time. Our expert furniture installers can even mount and hang cabinets to the walls.
Question #5: Will you hang up mirrors, paintings, and artwork?
Answer #5: Yes, our furniture assemblers can secure mirrors, paintings, and artwork to the walls in your where you want them hung up.
Question #6: I purchased new chandeliers for my dining room. Will you hang those up for me?
Answer #6: We take extra care when it comes to lighting fixtures and chandeliers, so they are hung on the ceiling in the right location in a manner to complement the room's décor.
Question #7: I am getting ready to move. Will you come and take apart my furniture ahead of my move?
Answer #7: Yes, we would be happy to help you prepare for your move. We can disassemble most types of furniture pieces. As long as you are moving in the GTA, we can reassemble your furniture once you move into your new home.
Question #8: I bought a bunch of furniture and have no means of getting it home. Will you go pick it up, deliver it, and assemble it for me?
Answer #8: We do offer pick up and delivery services along with our furniture assembly services. We will work with you to ensure the store releases your furniture to us for delivery.
If you have further questions about our residential and commercial furniture assembly and delivery services in the GTA, or to request a quote, please feel free to contact Sueland Furniture Assembly at 647-689-6047 today!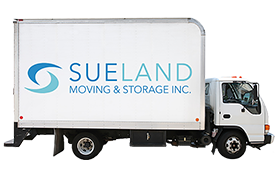 Get Your Assembly Quote!
Use the form below to contact us. We will get back to you within 24 hours during normal business hours.