Furniture Assembly Pricing
Cost-effective &nbsp Customized &nbsp Exemplary
Sueland Assembly is known for a work ethic that can't be beat – we deliver on time and endeavour to exceed expectations. It is inherent in our mission to provide exceptional services with a focus on customer centricity. This level of commitment is reflected in our referral rates and online reviews.Customers are top priority for us and we take extra measures to help. Providing fixed rates and creating customized solutions for any budget, are just two of many examples. Additionally, we do our very best to support the community by offering loyalty, student, and senior discounts on moving, storage and furniture services.
To get the most accurate price for your customized project, request a Free Quote or call us at (647) 689-6047
Our estimates depend on specific factors which may cause the price of the work order to vary. These factors may include:
Outstanding
Customer Reviews!
"The best movers in Toronto..."
Amesh Kani sivayogarajah
Sueland Team are the best movers in Toronto. They showed up on time and the move was effortless. The team was friendly and professional and took the stress out of moving. Highly recommend and will definitely use them in the future! Shout out to Ragina!
More Reviews
"They pay high attention to detail..."
Private Business, Toronto
We were recommended to use Sueland by our general contractor. They are very professional and pay high attention to detail. I know for some moving jobs that's not important, but we work with very complicated and delicate robotics. They always had the right tools and manpower to get the job done correctly. I've worked with many moving companies in the past, and they were the hardest working and most competent that I've dealt with. Will definitely use them again and recommend them fully.
More Reviews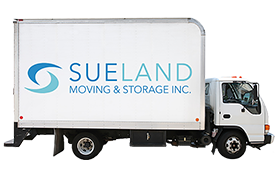 Get Your
Free
Assembly Quote!
Use the form below to contact us. We will get back to you within 24 hours during normal business hours.