We offer competitive and affordable rates in Toronto. Since each move is unique, we base the quote on a walk through which is preformed before hand, free of charge. However, once we establish your hourly rate, we will only charge for the actual time spent performing your move.
Is a walk-through necessary?
The walk-through is a no obligation, free service which we offer in order to provide you an accurate quote and provide tips for your upcoming move.
How long will my move take?
The duration of the move will depend on the items which need to be moved, location and other various factors. The quote will detail worst case scenario but you will only be charged for the actual time spent on the move.
We believe in transparency therefore all the fees will be listed in a personalized quote which is tailored to your move. In the quote, we provide worst case scenario so that there are no surprises.
What time are I charged for?
We will only bill for time spent performing your move.
Do you charge for travel time or dispatch fees?
There is a industry standard, one hour each way, totalling 2 hours for the Toronto area. All areas will be charged appropriately according to the distance and your personal quote will have the travel cost included. Part of the travel time is allocated to the loading and unloading the equipment, materials & tools required to perform your move. As well, we are required by MTO to circle check & log all vehicles being used for your move.
What form of payment do you accept?
We accept the following methods of payment: Credit Cards (Visa/MC), Debit, or Cash
Do your rates change on weekends or after hours?
Our rates are competitive rates and we do not charge different rates for different dates. However, if there are after hours, the prices may vary which will be transparent in the personalized quote we provide you before hand.
Will the price be adjusted if my move takes less time?
Yes, if your move takes less time than quoted, your price will be adjusted accordingly.
Do you charge for stairs?
Initially when the walkthrough is performed, considerations of all factors are taken into account. You will be charged an hourly rate & the actual time spent performing your move.
Do I need to empty my drawers before they're moved?
Yes, we require emptying of your dresser drawers for these reasons:
During travel, it makes the item heavier which could potentially damage the items.
With that extra weight, drawer runners/slides can be damaged in transit
Depending on the size, it may not be feasible to keep the dresser upright while removing from the residence. In the event that it has to be tipped, items can get jarred creating problems once usage resumes.
Do you disassemble/reassemble furniture?
Yes, we disassemble/reassemble furniture when required to ensure a smooth transition. The items which needs to be disassembled will be analyzed during the walkthrough and included in the personal quote we provide you.
Do you provide a packing service?
Yes, we provide packing services: Our representatives will supply boxes, wrap individual small items (dishes, kitchenware, household items), label and arrange items in boxes for safe transportation.
How is my furniture protected during the move?
We ensure all the items are protected during the move. Shrink wrap accompanied with our thick top line blankets will be used to ensure that items are not damaged during transport.
Do you move even in bad weather and how do you protect my items?
Yes, we move in all moderate weather conditions. Our movers come equipped with mattress covers; moving blankets and shrink wrap accompanied with various resources will be used as required to protect all items.
Do your movers provide floor protection?
Yes, our representatives will set floor runners out to protect your carpets, wood, or tiled floors.
What items won't you transport?
Explosives, guns, ammo, animals, pianos, BBQ tanks, and pool tables.
Absolutely! Proof of insurance is available upon request.
What is your claims policy?
All claims for loss or damage must be submitted IN WRITING, no later than the statute of limitations prescribed on your Bill of Lading (Moving Agreement). Notice of claim must include a detailed description of the claim, weight and proof of loss/damage/delay/overcharge, as well as copies of all relevant moving documents.
What happens if you break or damage items?
We reserve the right to repair items. However, industry standard insurance pays out $0.60 per pound for damaged items.
What happens if my home is damaged during the move?
We reserve the right to fix cosmetic damage. Any damages must be brought to the representative's attention while still on site.
Is it ok to tip the movers?
Yes, any encouragement is welcomed!
Do I need to be present during the move?
Yes, we prefer if one individual is present on site on the day of the move to ensure a smooth transition while observing physical distance.
What is your cancellation policy?
We understand unexpected circumstance may arise. However, we ask that a written notice to be given 3 days prior to the move to avoid loss of deposit or cancellation fee.
What are your office hours?
Our office hours are from 8:00 am to 5:00 pm.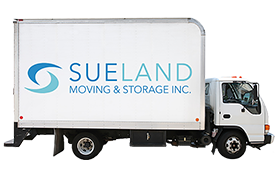 Use the form below to contact us. We will get back to you within 24 hours during normal business hours.