Office Furniture
Decommissioning & Liquidation?
Upon relocating, remodeling an office, downsizing, or liquidating business assets, you will automatically feel ecstatic. However, it's entirely a different story before you hand over the keys. The need for the right furniture decommissioning service will take its toll on you. It usually happens if you have never planned for your office decommissioning needs beforehand.
Depending on your lease terms, you might have to remove your office belongings and perform a thorough clean-up of the premises, which can even involve repairs. To avoid possible haste, piling up your still-purposeful office furniture in a backyard or junking it off forcibly, put Sueland Moving & Storage Inc. in the picture.
Furniture
Decommissioning
Although not always in the picture, there comes a time when you have to get rid of the surplus office furniture for several reasons. However, if not cautious, office decommissioning may result in a financial loss and violation of the lease agreement.
If you need an organized, personalized, and cost-effective office furniture decommission, Sueland Moving & Storage Inc is the answer. We can help you with any office furniture
repurposing ideas you have in mind, whether it's selling, storing, disposing, or offering it for charity. Our office decommissioning services include; disassembling, dismantling, broom-cleaning shredding, packing, loading, warehousing etc. 
Our team can help you dispose of different office furniture items or furnishings like reception tables, cubical worksurfaces, file cabinets, panels, and much more. We ensure to cause no damage to the office premises and minimize environmental harm, i.e. air pollution, in every way possible.
If you're liquidating your office furniture, it's evident that you will require a custom office furniture decommission plan. Whether closing down a company or selling off surplus furniture, it's essential to liquidate the usable furniture, workstations, and equipment carefully.
We have a professional team that can help you disassemble and remove all your items safely. We ensure to cause no damage to your furniture such that it remains functional and valuable. Whatever your wish, we can help you relocate your office furniture, donate it or sell it off while in good condition.
Look no further if you wish to downsize or move to a more flexible and convenient work structure? Get in touch with Sueland Moving & Storage Inc. for the best office furniture decommissioning service and a smooth relocation experience you deserve.
We can guarantee that we are the most dependable and trusted commercial furniture
assembly service in the Greater Toronto Area – but don't take our word for it, read our reviews instead!
Photo by Vidal Balielo Jr. from Pexels
Outstanding
Customer Reviews!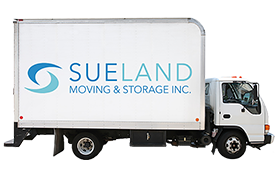 Get Your
Free
Assembly Quote!
Use the form below to contact us. We will get back to you within 24 hours during normal business hours.