Flatpack Furniture Vendors
Functional Convenient Stylish
Stressed about assembling your new furniture? Sueland Assembly understands that shopping for new furniture is easy and exciting, however, the process of putting it together can be overwhelming and frustrating! This is where we can help. We will save you time, money, and headaches in completing your furniture assembly before you even read the instructions!
We have over 10 years of experience assembling flat pack furniture from Ikea, Wayfair, Stuctube and more. We come with the knowledge and all the right tools to handle any assembly job, big or small. Our team is professional, patient and highly-skilled and will even advise you on the best way to configure or arrange your new furniture!
Avoid the hassle and frustrations of assembling new furniture and leave it to the experts! Contact us now and we'll be pleased to help you out!
LEAVE THE ASSEMBLY TO SUELAND INC.
Outstanding
Customer Reviews!
"They give meaningful and helpful advice..."
Darren
We recently moved using Sueland Moving Inc and couldn't have been *happier with their service. We looked at a lot of companies and we found them in the same price ballpark as the majority of quotes. The 1st thing that differentiated them from the others was the fact they actually took the time to come out to look at the house and understand the move. Leyland was excellent in these meetings giving meaningful and helpful advice on how to make the move a success.
More Reviews
"They are flexible and offer creative solutions..."
Private User
Have used Sueland for various services including office moves, personal move, repair & maintenance. They are flexible and offer creative solutions and options depending on your requirements. The team is friendly and accommodating.
More Reviews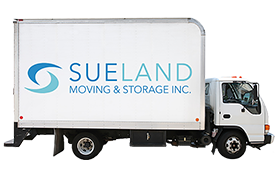 Get Your
Free
Assembly Quote!
Use the form below to contact us. We will get back to you within 24 hours during normal business hours.