Outdoor Furniture & Equipment
Safe &nbsp Guaranteed &nbsp Reassuring
Parents especially today are making sure their children are playing safe on playgrounds and swing sets. We at Sueland Inc. can apply our knowledge about safe assembly practices to ensure your children (and their imaginations) can run wild! We will work to guarantee your equipment is installed to the manufacturer's specifications, on the right surface, and in the perfect location. Have your playground professionally installed provides a reassuring level of comfort! The only thing you have to worry about is how to get your little ones off the slide and inside for dinner!
We design and assemble your outdoor furniture with leisure in mind. Our large networks in the industry and fine eye for patio aesthetics will leave you with the perfect outdoor space you envisioned. Self-assembling outdoor equipment may often seem like a landscaping project and this is why we recommend using a professional. Whether you are a home or business owner, we are here to provide you with our expertise in assembling picnic tables, lounge furniture, outdoor storage and decks. Sueland Inc. makes outdoor furniture assembly hassle free by offering a competitive pricing model with rates that cannot be beat on bulk orders.
We understand it's every parent's mission to make sure their children play safe. That's why we offer our expertise in the assembly of outdoor play structures, furniture and equipment. Contact us and we will help you create a perfect and safe outdoor space for your and your family.
Photo by Skitterphoto from Pexels
Outstanding
Customer Reviews!
Photo by Marianne from Pexels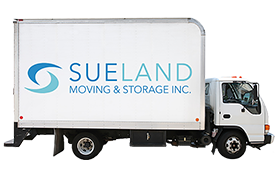 Get Your
Free
Assembly Quote!
Use the form below to contact us. We will get back to you within 24 hours during normal business hours.