Outdoor Furniture & Equipment
Safe &nbsp Guaranteed &nbsp Reassuring
Parents especially today are making sure their children are playing safe on playgrounds and swing sets. We at Sueland Inc. can apply our knowledge about safe assembly practices to ensure your children (and their imaginations) can run wild! We will work to guarantee your equipment is installed to the manufacturer's specifications, on the right surface, and in the perfect location. Have your playground professionally installed provides a reassuring level of comfort! The only thing you have to worry about is how to get your little ones off the slide and inside for dinner!
We design and assemble your outdoor furniture with leisure in mind. Our large networks in the industry and fine eye for patio aesthetics will leave you with the perfect outdoor space you envisioned. Self-assembling outdoor equipment may often seem like a landscaping project and this is why we recommend using a professional. Whether you are a home or business owner, we are here to provide you with our expertise in assembling picnic tables, lounge furniture, outdoor storage and decks. Sueland Inc. makes outdoor furniture assembly hassle free by offering a competitive pricing model with rates that cannot be beat on bulk orders.
We understand it's every parent's mission to make sure their children play safe. That's why we offer our expertise in the assembly of outdoor play structures, furniture and equipment. Contact us and we will help you create a perfect and safe outdoor space for your and your family.
Photo by Skitterphoto from Pexels
Outstanding
Customer Reviews!
"I strongly recommend them..."
Lucie Gouin
I've used SueLand Moving on different occasions and also referred them to many friends. Every single time has been an awesome experience. They were on time, polite and very professional. They will treat your things as if it was their own. I never had anything damaged during my move. I strongly recommend them to anyone who is looking for a hassle free move... they are the best!
More Reviews
Delfina Teixeira
I've already used them 3 times moving in/out from condo to house - AMAZING TEAM WORK! I really enjoyed seeing all my furniture under care and caution (determination and positive attitude) very satisfied. I personally recommend Sueland Moving and Storage Inc. Very professional! Nice costumer service, on time.
More Reviews
Photo by Marianne from Pexels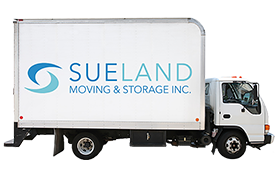 Get Your
Free
Assembly Quote!
Use the form below to contact us. We will get back to you within 24 hours during normal business hours.