Wall TV Mounting & Installation
Qualified &nbsp Equipped &nbsp Stellar
Sueland Inc. has expert knowledge of proper TV positioning for optimum viewing. We are the pros you need to consult with for creating stellar viewing environments and at the same time, helping you maintain proper posture. Aside from the TV watching – which we are very good at – we know the technical specifications that should be considered when mounting a TV. Our Sueland Inc. installers have the training to ensure the TV is properly aligned, the wall is an appropriate structure for the weight of the TV, the wall mounts are firmly bolted and that the unsightly cables are hidden. We are equipped with the right tools, bolts, and screws to do a clean, safe installation for flat screen TVs between 32 and 72 inches. We'll install into walls, above fireplaces and onto TV stands. If your stand isn't assembled yet, we'll take care of that too!
We love our TVs too and are experts at creating stellar viewing environments for our customers. We are equipped with all the right tools and have years of experience. All you need to do is get your new TV and contact us!
Photo by Vidal Balielo Jr. from Pexels
Outstanding
Customer Reviews!
"Prompt, respectful and prepared..."
Christopher Miller
Sueland Movers were prompt, respectful, and prepared, and extremely organized. I would not hesitate to recommend their service if you are considering a move. You will not regret it!
More Reviews
"Their work ethic is fantastic..."
S. S.
Wonderful family business. The 2 sons and father plus employees are very polite and friendly and their work ethic is fantastic. So willing to help and not only do they move furniture they also put together beds, put up pictures, curtain rods, tv's, etc. Wonder people and highly professional would definitely recommend.
More Reviews
Photos by August de Richelieu and Ketut Subiyanto from Pexels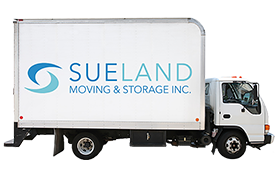 Get Your
Free
Assembly Quote!
Use the form below to contact us. We will get back to you within 24 hours during normal business hours.