Residential Furniture Assembly
Residential Furniture Assembly
Dependable &nbsp Skilled &nbsp Revolutionary
Sueland Assembly has the tools, the experience, and the power to assist with any in-home furniture assembly project whether you live in a house, apartment, or condominium. You can count on us to meet your needs and make your experience stress free. Assembling flat pack furniture is tedious and frustrating, so let us do it for you at a reasonable rate and at a time that works with your schedule. Our experienced staff will travel to wherever you are in the GTA and expertly put together your furniture, ensuring that the space is left clean and ready to use when we're done.
We will install any set of furniture you need, including IKEA products, flat panel TVs, swing sets, playgrounds and kitchen cabinets. Complex furniture systems such as Murphy beds, cabinets, cubicles, and wardrobes are heavy and difficult to not only carry but also install. Don't risk hurting yourself or causing damage to your belongings, trust our team to take care of all your needs.
Sueland Inc. has tirelessly worked to make this company an all-encompassing assembly, installation, delivery and moving service. We want to alleviate the stress and frustrations of moving by planning, heavy lifting and performing skilled craftsmanship on your behalf.
It is simply a part of our culture to be harder working than the rest and make you feel good about believing in our team. It is the Sueland Inc. promise that our bonded, certified and insured installation experts leave every job looking back at their high-quality service and the smiles on our clients' faces.
We are experts at assembling or disassembling flatpack furniture from popular vendors including:
We are known for our top ratings and amazing reviews because we strive to be harder working than our competitors. We motivate each other to be the best versions of ourselves in hopes of revolutionizing your furniture assembly experience.
Outstanding
Customer Reviews!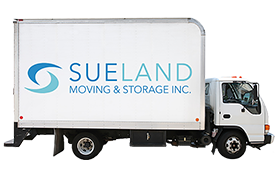 Get Your
Free
Assembly Quote!
Use the form below to contact us. We will get back to you within 24 hours during normal business hours.