Wall Hangings & Fixtures Installations
Positive &nbsp Collaborative &nbsp Meticulous
Sueland Inc. has the tools, worth ethic, and a positive attitude to make your wall hangings, ceiling fixtures and other installations as attractive and harmonious as possible.
Our team appreciates that time, talent and hard work goes into creating artistic masterpieces. We know that we all have those special items that we would love to display and share with friends and family. Whether it's art, photography, mirrors, lighting fixtures, or even new cabinets, we pay attention to the finer details and take extra care throughout the installation process. Using our trained eyes, we will work with you to arrange the items in a manner that complements the room and aligns with your vision. We are extremely thorough and only use top grade tools to perform our work. We believe that pieces created from the heart need to be given special care and we do this with pride. 
We are Toronto's specialists and you can trust us to install your prized possessions. Contact us and we'll be pleased to help you out!
At Sueland Inc. we appreciate the effort that goes into creating beautiful art, whether that's photography or oil painting.  Displaying your work on the wall is a proud moment and we want to ensure that they are arranged perfectly. Contact us – we'd love to help you out! 
Outstanding
Customer Reviews!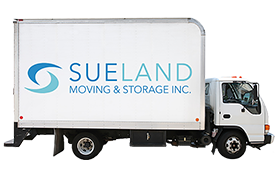 Get Your
Free
Assembly Quote!
Use the form below to contact us. We will get back to you within 24 hours during normal business hours.