First-Class Furniture Removal & Disposal Services
Cost-effective &nbsp Customized &nbsp Exemplary
Do you wish to reconfigure your office space by getting rid of unwanted furnishings or installing new furniture? Or, you're simply relocating, upgrading, or redefining your office space. Modern office designs tend to offer optimal comfort, flexibility and safety when tailored with the right furniture. In fact, they render workplaces enjoyable and help accomplish tasks quickly.
If you wish to dispose of any old furniture in your office, retail store, or backyard, there is no better Furniture Removal Toronto company to partner with like Sueland. 
We're dedicated to providing seamless commercial and residential furniture removal solutions that meet our customers' expectations. Whether you wish to get rid of old office chairs, couches, sofas, tables, desks or cabinets, our team of well-trained movers is handy.
We have all the skills and workforce to remove and restyle your office space professionally. Our team can do all the heavy lifting and tidy up the office space in the shortest time possible. We work to minimize downtime, inconveniences, and damage to your premises.
Furniture
Removal Worries?
Don't let old office furniture accumulate dust right in front of you or take up your valuable space! Sueland Moving & Storage Inc. provides the best office furniture removal and disposal services in the GTA.
We are the type of office removalists you can call and respond to your needs on the same day, next day or as scheduled. We strive to provide a high-quality furniture disposal service that will leave a smile on your face. Our services are highly affordable, eco-friendly and reliable. We are here to do all the disassembly, pickup, removal and disposal of any old furniture items.
We can help you get rid of the unwanted junk in your office for a complete space makeover. Whether you wish to declutter your office, transfer the trash to a recycling depot, offer still-purposeful furniture items for charity, or seek storage services for your office furniture, we are the answer.
Sueland is a full-service moving & storage company providing a vast range of modern commercial solutions like furniture assembly, moving, storage and old office furniture removal services in Toronto. Contact us for a transparent disposal estimate!
We can guarantee that we are the most dependable and trusted commercial furniture
assembly service in the Greater Toronto Area – but don't take our word for it, read our reviews instead!
Photo by Vidal Balielo Jr. from Pexels
Outstanding
Customer Reviews!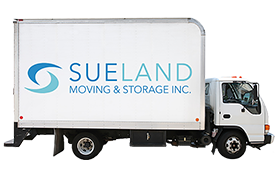 Get Your
Free
Assembly Quote!
Use the form below to contact us. We will get back to you within 24 hours during normal business hours.