Get Help Putting Together Patio Furniture To Create The Perfect Outdoor Retreat
With people spending more time at home, it is no wonder people are upgrading their outdoor spaces to become their own personal oasis where they can relax. There are all sorts of options when it comes to patio furniture.
You could find pre-pack outdoor patio furniture, where it comes in numerous boxes like you get from IKEA. Or you could find furniture that is already "assembled" and just needs finishing touches put on it, like a patio sectional set.
You may also want to include dining tables, dining chairs, outdoor rugs, end tables, lighting, and more to create the perfect outdoor retreat. Yet, for many people, what they envision and what they end up with are two different things.
You may picture a "tropical-themed" patio and end up with one that looks like a volcano just erupted. The reason this occurs is because your vision gets lost in the transformation process. Also, the lack of professional skills needed to assemble the patio furniture and other equipment, may leave you with extra screws at the end of installation.
Another common mistake is people do not take the time to measure out how much space they have available. They "eyeball it" and assume that the furniture they select will easily fit. It is not until after the furniture is delivered, and the furniture assemblers are there, it is discovered what you purchased is too big for the space.
By consulting with our expert furniture assemblers early on during the planning stage, they can provide you with tips and ideas to avoid various issues. We are happy to offer advice and assist you with aesthetics to help transform your vision of the perfect outdoor space into reality.
Don't Forget to Include Your Kids in Your Outdoor Retreat Design
If you want to get your kids outside more, there is playground equipment, jungle gyms, swing sets, and other fun types of kids' outdoor furniture. You will just want to make sure it is put together correctly to ensure the safety of your kids by hiring our professional outdoor furniture assemblers.
We take the time to ensure any supports are secured into the ground correctly and that each piece of playground equipment and furniture is put together following the manufacturer's instructions. The only thing you will have to worry about after we assemble your playground equipment is getting your kids to come inside dinner!
What Other Outdoor Assembly Services Are Available?
We also assemble outdoor storage furniture of varying sizes from small patio storage boxes to larger garden storage sheds. Building a new deck? Give us a call too! We can build your deck to your specifications in certain cases as well!
For further information about our outdoor furniture assembly services, to request a consultation, or free quote, please feel free to contact Sueland Furniture Assembly at 647-689-6047 today! We offer residential and commercial outdoor furniture assembly services in the Greater Toronto Area.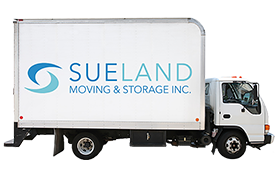 Get Your Free Assembly Quote!
Use the form below to contact us. We will get back to you within 24 hours during normal business hours.