As Toronto Movers who care, we understand that your move cannot wait during these uncertain times. Therefore, we will continue to provide a seamless service while upholding the health and safety protocols implemented by the government. The safety of our customers and staff is paramount.
Since moving companies are deemed an essential service, we are taking a range of precautions to ensure your move is safe and virus-free. We that know moving is stressful without the added fear of health and safety. This is the reason we have implemented protocols and are following the best practices and guidelines for sanitation and cleanliness. Sueland Inc. will continue to help our customers move, and move forward, during the COVID-19 Pandemic.
During COVID-19, Sueland Inc. is committed to following the best practices for sanitation and cleanliness.
We are taking all necessary precautions to keep our customers and staff safe. Here is a list of the protocols we have implemented: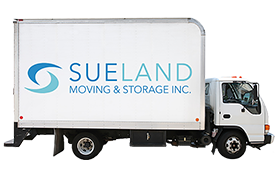 Use the form below to contact us. We will get back to you within 24 hours during normal business hours.